Why Snap Projections is the leading NaviPlan alternative for Canadian Advisors
Simplify your planning process. Save hours on every plan. Deliver engaging client presentations.
Show your clients their whole life on one page with Snap Projections. It's comprehensive yet easy to use.
Comparing Snap Projections to NaviPlan
| | | |
| --- | --- | --- |
|   | Snap Projections | NaviPlan |
| Comprehensive financial planning | ✔ | ✔ |
| Comprehensive corporate planning | ✔ | ✔ |
| Retirement income planning | ✔ | ✔ |
| Life insurance planning | ✔ | ✔ |
| Tax & estate planning | ✔ | ✔ |
| Data security & compliance | ✔ | ✔ |
| Decumulation & tax efficiency focus | ✔ |   |
| In-depth legacy planning |   | ✔ |
| Run simple projections in 20 minutes or less | ✔ |   |
| Show your clients their whole life on one page | ✔ |   |
| Intuitive & quick enough to use with your clients present | ✔ |   |
| Easy to learn and use for the Advisor | ✔ |   |
| Create multiple "what-if" scenarios in real time | ✔ |   |
| Client friendly reporting | ✔ |   |
| Advisor led design and feature updates | ✔ |   |
| No contract, cancel anytime | ✔ |   |
| Enterprise capability | ✔ | ✔ |
| Client portal |   | ✔ |
| 1:1 support with screen-sharing & dedicated onboarding | ✔ | |
| Currently developed in Canada & designed specifically for Canadian Advisors | ✔ | |
See Why Advisors Are Switching From NaviPlan to Snap Projections
"I used to use NaviPlan® but it was clunky and not user-friendly. I like Snap because it gives you ease of use while still being useful. It's easy to understand and easy to show to clients. Everyone likes it because they can understand it and it helps to reinforce what we're telling them.
Clients feel better about it because they understand it, so it makes the conversation more solid. You can do everything right in the meeting with your clients, right in front of them. You have a plan within a few minutes — with Navi, that would take 10 to 15 hours."
Derek Schaefer, Financial Advisor/Owner
Northern Asset Management
"When we had to switch software, I initially tried to use NaviPlan®. Even for me, I found it was so confusing to learn. A few other Assante advisors had mentioned Snap, so we tried it, and instantly it was so much easier to use and navigate. Anytime you have questions, someone is there to help you. It was night and day.
Using Snap has majorly impacted our ability to increase revenue from existing clients, as well as secure new ones."
Justine Vanos, CFP®, HBA, Financial Planner
CI Assante Wealth Management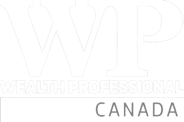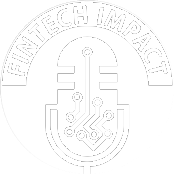 Top 7 reasons Advisors choose Snap Projections over NaviPlan for their financial planning platform
1. Ease of use & time spent creating plans
Snap Projections gives you the ability to create a basic plan in just minutes. For more comprehensive planning, expect to spend a few hours per plan. You'll spend more time on plans as complexity increases, but that's your baseline. The program has been designed to be intuitive and efficient for Advisors to use. The program's main priority is to help your clients maximize their after-tax spending and make tax-efficient withdrawals, so starting assumptions are based on those priorities to keep it straightforward. You can adjust for goals and priorities as necessary, but you know what the default objective is.
One of our clients told us that, "Snap Projections allows you to do income planning projections for clients with real ease. The time involved in setting up a client in other tools makes it hard to justify going through the process for all clients. Snap allows you to do income projections in a matter of minutes so it can be widely used."
NaviPlan is an extremely comprehensive financial planning tool which requires a heavy amount of data input to provide a plan. Advisors say that an average plan in this software will take 15 to 20 hours to complete from start to finish. There are multiple reports and calculator widgets used throughout, so you're not starting with one primary objective.
2. Creating multiple "what-if" scenarios in real time
Snap Projections allows you to create multiple what-if scenarios with the click of a button, carrying forward all data from the duplicated plan automatically. This means you can quickly and easily create multiple what-if scenarios with your clients in real time to compare various options such as after-tax spending levels during retirement, government benefit start ages, various investment and decumulation strategies, drawdown of a corporation, the sale of a property, and much more. Many Advisors co-create plans with their clients present as a way to increase both client engagement and efficiency.
NaviPlan does have a Scenario Manager that allows you to create new scenarios within your base plan, and gives you the ability to modify the fields you want to change. There are a few fields that can't be updated or changed; these are ones that don't typically need to be outside of complex planning. Because the program requires such a high level of data input, it is not as quick to make multiple scenarios because there are so many data points involved. The higher amount of data can be helpful for really detailed modeling, but not for real-time updates.
3. Customer support & training
Snap Projections has made the Support Team a cornerstone of their business and continues to prioritize providing above-industry-standards client success services. There are various layers of support and training for Advisors to access, at no extra cost, depending on their preferences and preferred way of learning. The Support Team is available for 1:1 phone or email support, Monday through Friday, from 9am to 6pm ET. Upon registering for your free trial, you will receive a link to book your private onboarding and training session with a member of the highly trained client success team. There is a robust library of help articles and tutorials that you can access as needed, plus the support team hosts training webinars that you'll be invited to on a regular basis. The Snap team understands that when you're asking for help, you need it now – not tomorrow or next week. Additionally, Snap provides support on elements such as the best way to present your plan, and has client-facing resources such as a Financial Planning Questionnaire, sample plans, and more.
NaviPlan provides an online eTraining Classroom with multiple structured and self-guided videos and lessons. Additionally, they have a partner support team that can be contacted via phone or email for assistance when required. Support hours are posted as Monday through Friday, 8:30am to 5pm CST. Advisors who have accessed and used this support have told us that NaviPlan isn't as strong for the comprehension and nuances of Canadian financial planning. Many of their reps are reportedly US support staff that are cross-trained on the Canadian app, so they sometimes don't have an in-depth understanding of the Canadian financial system.
4. Product updates, improvements, & new features
Snap Projections has a devoted and passionate team of engineers with financial services backgrounds who work tirelessly to improve the software's user experience and features. All product improvements and updates are driven by the things Snap users are asking for, which means that if the program is missing something you want, chances are, it may appear in the future. Snap is a web-based software that's optimized for Google Chrome and Microsoft Edge, so there is nothing to download or update – it happens automatically for you. The Customer Support team hosts webinars to train users as new features are rolled out and you'll receive regular updates when logging into your account to share what's new.
NaviPlan hasn't done a lot in the way of major or impactful updates lately that users are aware of, but we're obviously not privy to what their internal official development plan looks like. The behemoth program already does most things you could imagine, so feature updates would be hard to suggest. The complaints we hear are never about lacking features, but of ease of use, transparency, and customer support and we couldn't begin to speculate if they're directing any resources to improve those elements.
5. Reports & client presentations
Snap Projections provides clear, customizable and easy to understand reports that allow the Advisor to choose what's included or left out with a few clicks. You can save your default settings for next time for an even more expedited process. The details provided within the plan and reports are the core elements Canadian consumers care about, such as showing them how long their money will last, how much they can afford to spend during retirement, how to tax-efficiently decumulate their assets, and their important income, taxes, and estate planning details. Snap's reports are user-friendly and easy to understand for the client, and they allow the Advisor to add custom text on each page, making it easier to highlight particular elements or record an important assumption or disclaimer right next to the information itself.
There is also an interactive charting feature that is designed for client presentations to show, rather than tell, how the plan will ensure the client meets their retirement goals. The charts, also included in the report itself, are totally customizable if there are certain elements you wish to show. For example, you can choose which Assets to populate your sources of income chart, or choose to show after-tax spending in either real or nominal dollars. You have control over what is shown within your graphs.
NaviPlan has a flexible, extremely robust client report engine – they have both contemporary and legacy reporting available. You can select which pages to include, put them in any order you like, and you can create multiple templates for different purposes. The drawback here, the complaint that we hear from Advisors, is that the sheer volume of options makes it challenging and time consuming to build a report. Additionally, there is quite a bit of duplication so you really do need to curate as there are hundreds of report components provided for you to pick from. The reports are typically quite long and many Advisors say their clients are unable to understand or absorb the information.
For your charts, you have the option to pick and choose which are selected, and there are plenty to choose from, but you do not have the ability to manipulate or customize what is included within the charts themselves.
6. Transparency & confidence in numbers
Snap Projections users have complete transparency about how numbers are calculated, where they have come from, and about what assumptions have been used and why. It's easy to access (and adjust) all assumption settings to ensure Advisors can achieve their desired inputs and thus outcomes. This creates confidence in the numbers and the plans, making it easy for Advisors to explain and articulate the plan to their clients with ease and confidence. In Snap, numbers are easily discoverable and accessible without having to conduct an investigation.
NaviPlan users often complain about the lack of transparency and lack of ability to understand how things are calculated or where numbers have been generated from. The truth is that in NaviPlan, you can always find where all the numbers come from – you just have to know where to look, which is the hard part. What's behind the struggle here is likely the fact that the paper trail is often spread over multiple reports (you may need to run a cash flow, plus an account details report, plus a tax report, etc.) so it's not simple to isolate any one element. If one thing is changed, it can impact multiple other areas. When things don't look right, it can be extremely difficult to isolate the issue for correction. Not knowing what is under the hood makes Advisors lack confidence when presenting to their clients.
7. Contracts, commitment & company
Snap Projections is flexible and provides both monthly and annual plans that can be cancelled at any time. Rates and plans are standardized and published on the website. You can select from one of two plans and start a free trial from the website 24/7, or schedule a live product walk-though with a team member first. Your account registration only takes a few moments, and you will have instant access to the software. No downloads are required, you will simply login through Google Chrome or Microsoft Edge. Most Advisors find the software intuitive enough to dive right in and get to work. Upon registration, you will receive a welcome package with a link to book a 1:1 Onboarding & Training Session, along with anything else you may need.
Snap is a Canadian-owned company headquartered in Ontario that serves Canadian Advisors, and is a member of the CI Financial family. This means the software is optimized to serve the Canadian Financial Advisory market, and all employees physically reside within the country. It's developed in Canada, for Canadian Advisors. Members of the Customer Support team have extensive financial services experience and training specific to the Canadian market.
NaviPlan typically requires long-term (multi-year) contracts with advanced notice (at least 90 days) to cancel before automatic renewals are processed. There are no prices or terms published on the website and there is a form on the website you can fill out to request a trial.
Although NaviPlan was originally developed by EISI in Winnipeg, it has been sold and re-sold multiple times. Most recently, it was acquired by InvestCloud in May 2021, a global company with a client base throughout North America and Europe. NaviPlan is headquartered in the US, which is where their development team is currently located.
Disclaimer: to the best of our knowledge, this information was accurate on the date of publishing, February 17, 2022. We can not guarantee the accuracy of this information, it is based on the real-life experiences of Snap Projections and NaviPlan users.
Find out why Advisors say Snap Projections is the top choice for individual Advisors and small to medium Advisory practices.