Advisor Interview & Case Study Series:
How are you approaching Financial Planning in the current environment?
— Join us on Tuesday, July 19 & 26 at 11am ET for a two-part live exclusive —
In this two-part series, we're interviewing two Financial Advisors to find out how they're approaching financial planning during a time that's unlike any other in history.
With your clients worried about inflation, volatile markets, and reductions in purchasing power, what can be done to help them through these difficult planning periods? How can you discuss and model inflation, the sequence of returns risk, and help to ensure their plans can survive the unknown?
Both Advisor are going to show you:
How they are approaching financial planning during periods of high inflation and market volatility.
How their process works and what they are doing differently now.
How they use Snap to educate, model strategies, and help their clients … with live case study demonstrations included!
Register for the Live Sessions
Register once for both events. Replays will be sent out for both sessions if you miss one or want to review.
In these exclusive live sessions, Financial Advisors Mark Quirk and Connor Mathers will both explain their process, give you a live demonstration of how they are utilizing Snap to facilitate these important conversations with their clients, and take your questions at the end.
July 19:
Mark Quirk,
BCom, CFP, CIM
Investment Advisor with Worldsource Securities
Your host
Alex Mercer
Senior Marketing Lead with Snap Projections
July 26:
Connor Mathers,
BSc Fin. Econ.
Financial Advisor with CI Assante Wealth Management
Join us to learn how two Advisors are approaching financial planning with their clients right now, and learn what processes and tools they are employing to educate their clients, help frame the narrative, and give their clients the plan and peace of mind they need to keep their retirement plans on track.
"The ability to manipulate the data with a client watching is what I enjoy most about Snap Projections. The data entry is simple, and it's easy to provide clients with a meaningful report after working in Snap Projections together. You can tell the developers at Snap work closely with advisors to help them provide clients with a meaningful understanding of their overall retirement and estate picture."
John Booth, CPA, CA, CFDS, CFP
Senior Financial Advisor, Aldershot Financial Group | Aligned Capital Partners
"I have tried many financial planning software packages over the last 20 years. I wanted financial planning software that provided accurate and meaningful output but was user friendly. Snap Projections was the first I have seen that provided these attributes to help me and my team run my financial planning business. I am very happy that I'm using Snap."

Investment Planning Counsel
"Snap Projections answers all the cash flow modelling questions we have thrown at it so far. It explains very well the essential cog in the financial planning gearbox that most other financial projections software completely miss – what do I need to do now and in the future to ensure I have the necessary cash flow to keep my household functioning. Finally, Snap is really easy to use."
Lenore J. Davis, MA, CFP, RFP
Senior Partner, Dixon, Davis & Company, Chairman of the Institute of Advanced Financial Planners (IAFP)
"Snap Projections so far has reduced my time to develop retirement projections to about a quarter (or less) of the time I used to spend with FP Solutions by CCH. It provides exactly what I need for my clients. Snap allows me to spend more time assisting my clients in moving forward instead of doing back office work. It will also allow us to track the annual progress."

Diane Dekanic, MBA, CFP, RFP
President, Financial Health Management
As Seen On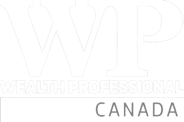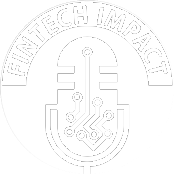 Snap Projections is a financial & retirement planning software platform. We help great financial advisors grow their assets under management and receive more referrals through effective financial planning.
Snap is an easy to use yet comprehensive financial planning platform for asset accumulation and decumulation. It uses interactive and client-friendly presentations, allowing you to show your clients their whole life on one page and compare multiple "what-if" scenarios with one click.
Join us for this two-part live exclusive on Tuesday, July 19th & 26th at 11am ET.