5 Ways to Get Your Clients' Adult Children & Young Professionals Engaged with Financial Planning.
— Join us on Tuesday, March 28th, 2023, at 1pm ET —
During this virtual event, you will learn how to model and discuss 5 key topics that are relevant to young, working professionals.
For this session's Case Study, we will be focusing on providing answers & recommendations for our long-time client's 33 year-old son, Charles.
The financial questions he has for us today are:
Where am I headed with the savings I'm making now?
How can I balance my current and future lifestyles?
Should I repay my student loans faster or continue investing?
Can I afford to buy a $500,000 home in a few years?
Should I be worried about what I'm seeing the markets?
Register for the free event
Join us on Tuesday, March 28th, 2023, at 1pm ET for this exclusive online session that's designed for Canadian Financial Advisors, Planners, and Investment Managers to learn how to quickly and effectively answer these questions for your younger clients and prospects.
We will show you how to easily engage your clients' adult children and other young professionals with the financial planning process, addressing topics that matter to younger clients and prospects.
There will be a special offer for those in attendance and a replay will be sent out to all registrants if you are unable to make the live session.
Your Case Study 
Charles Thompson is 33 years old and resides in Ontario. He graduated from a Masters program several years ago and is currently employed full-time. With high future income potential, Charles is starting to think about his future and has financial questions. His father is a long-time client and hopes we can address his son's questions while demonstrating the value in beginning to plan now versus later in life.
Alex Mercer
Senior Marketing Lead,
Snap Projections
Steve Arnott
Senior Customer Success Specialist,
Snap Projections
What Advisors Already Using Snap Say
"The ability to manipulate the data with a client watching is what I enjoy most about Snap Projections. The data entry is simple, and it's easy to provide clients with a meaningful report after working in Snap Projections together. You can tell the developers at Snap work closely with advisors to help them provide clients with a meaningful understanding of their overall retirement and estate picture."
John Booth, CPA, CA, CFDS, CFP
Senior Financial Advisor, Aldershot Financial Group | Aligned Capital Partners
"I have tried many financial planning software packages over the last 20 years. I wanted financial planning software that provided accurate and meaningful output but was user friendly. Snap Projections was the first I have seen that provided these attributes to help me and my team run my financial planning business. I am very happy that I'm using Snap."

Investment Planning Counsel
"Snap Projections answers all the cash flow modelling questions we have thrown at it so far. It explains very well the essential cog in the financial planning gearbox that most other financial projections software completely miss – what do I need to do now and in the future to ensure I have the necessary cash flow to keep my household functioning. Finally, Snap is really easy to use."
Lenore J. Davis, MA, CFP, RFP
Senior Partner, Dixon, Davis & Company, Chairman of the Institute of Advanced Financial Planners (IAFP)
"Snap Projections so far has reduced my time to develop retirement projections to about a quarter (or less) of the time I used to spend with FP Solutions by CCH. It provides exactly what I need for my clients. Snap allows me to spend more time assisting my clients in moving forward instead of doing back office work. It will also allow us to track the annual progress."

Diane Dekanic, MBA, CFP, RFP
President, Financial Health Management
As Seen On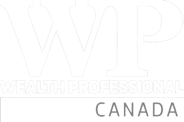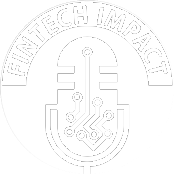 Snap Projections is a Canadian financial planning software platform. We help great Financial Advisors grow their assets under management and receive more referrals through effective financial planning.
Snap is easy to use, transparent, and provides Advisors with a high level of control and flexibility to ensure plans can be personalized. With Snap, you can show your clients their whole life on page and instantly create multiple "what-if" scenarios. With industry-leading customer support, this platform has been designed with Advisors, for Advisors.
Join us for this virtual event on Tuesday, March 28th, at 1pm ET.