Grow Your AUM and Receive More Referrals
Easy to use yet comprehensive financial planning software for Canadian financial advisors. Simplify your planning process, easily illustrate your value to clients, and grow your practice.
As Seen On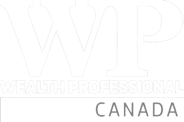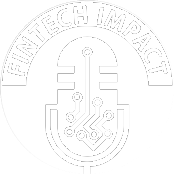 Wasted Time
Are you wasting time with Excel or cumbersome, hard to use financial planning software to produce financial plans that are never read?
Confused Clients
Are your clients confused by lengthy, complicated reports? Clients don't read complex 50+ page reports. Their eyes glaze over.
Unengaged Prospects
Are you failing to engage prospects and receive valuable referrals from clients? Unengaged prospects means no AUM growth.
Save Hours Every Week
Create optimized financial plans and what-if scenarios quickly and efficiently. Reduce back-office time and save 5-10 hours per plan.
Increase Client Engagement
Use interactive presentations and easily present client projections to balance the level of detail so clients are engaged but not overwhelmed.
Grow Your AUM
Effortlessly generate high quality referrals from friends & family. Convert more prospects to clients and grow your practice.
"Snap allows me to better serve my clients by allowing me to efficiently and cost-effectively deliver retirement income analysis.
Thanks to Snap's streamlined data entry and practical report templates I can easily offer more planning to more clients."
Provide your clients with personalized Recommendations
Run multiple scenarios in minutes to determine if your clients' retirement goal is over or underfunded, and find ways to make it fully funded through adjusting their retirement age, spending, or savings.
Show your clients their whole life on one page
Make quick updates and real-time changes to client projections all on one page without going through multiple tabs or extra pages. Save time, engage more clients and deliver better financial advice.
Stress Test projections and investment returns
Stress test your projections and investment returns by applying historical or randomly generated rates of inflation and investment returns. Show a range of potential outcomes, educate your clients on the sequence of returns risk, and more.
Create optimized projections in minutes
Easily illustrate their cash-flow, tax efficiency of various accounts, estate taxes, insurance policies and withdrawals in retirement. Generate more revenue with the time you saved (or just enjoy a longer vacation).

Instantly compare scenarios
Should they delay their government benefits? Can they retire early? How much can they afford to spend? What happens to their spending if they downsize or receive an inheritance? Instantly compare scenarios to show them the tradeoffs.
Leverage interactive charts and presentations
Interactive presentations help you educate and engage clients in the planning process. Easily illustrate client spending/saving patterns, walk them through their income sources in retirement and explain how they can make tax efficient withdrawals to achieve their financial goals.
Create professional client-friendly reports
Instantly create professional, customized, and personally branded reports in minutes. Add custom comments and save defaults to save time and simplify your planning process.
"In other financial planning software you have to keep digging for the numbers. Sometimes you can't find something and it makes you look unprofessional in front of the client.
Snap is extremely transparent so you always feel in control and are less likely to make mistakes.
It is our #1 tool for becoming aware of and consolidating business."
How Snap Projections Helped One Financial Advisor 3X Monthly Referrals
Learn how Renee changed her financial planning process & how you can do the same.
"Over the last 4 months, I can directly attribute $52,091.00 in new income to Snap Projections."
Snap Projections helps financial advisors, planners, and wealth managers grow their AUM and increase referrals.
Easily illustrate your value and educate clients to help them make better financial decisions with an easy to use yet comprehensive financial planning software.