Retirement Income Planning: 3X Your Referrals & Easily Address Your Clients Top 6 Questions
— Join us on Tuesday, February 1st at 11am ET for an Exclusive Live Session —
In this Exclusive Live Session, you will learn how to:
Provide a client experience that can 3X your monthly referrals
Show your clients how to make tax efficient withdrawals in retirement
Answer your clients top 6 most important retirement planning questions
Leverage interactive charts and reports your clients can actually understand
Register for the Live Session
Everyone talks about how to save for retirement, but how can you help your clients spend and decumulate in the most tax-efficient way possible? How can you quantify the difference between various withdrawal strategies to show your clients the best way forward?
More and more, financial advisors are shifting away from being primarily focused on investment or insurance products. Today's top advisors are incorporating retirement income planning into their practices as a way to gain a complete understanding of the client's needs and how to properly serve them.
These Advisors are providing financial planning advice using a systematized and structured process, either through comprehensive financial planning or taking a more modular approach to offer more targeted services like retirement income planning.
In this session, we'll demonstrate how you can leverage financial planning software to provide your clients with simple yet comprehensive decumulation and retirement income planning advice.
Many Advisors are already using Snap with great success — they save time, effortlessly convert prospects into clients, and receive more referrals.
As Seen On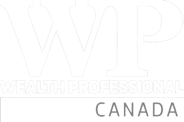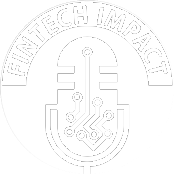 Snap Projections is a financial & retirement planning software platform. We help great financial advisors grow their assets under management and receive more referrals through effective financial planning.
Snap is an easy to use yet comprehensive financial planning platform for asset accumulation and decumulation. It uses interactive and client-friendly presentations, allowing you to show your clients their whole life on one page and compare multiple "what-if" scenarios with one click.
Join us for this live exclusive live session on Tuesday, February 1st, 2022 at 11am ET.
"I really like Snap Projections. It's very easy to work with yet provides sufficiently detailed analysis for my clients. My clients find it intuitive and easy to understand, and can quickly determine if they are on track or if adjustments need to be made. Their team is very responsive and great to work with."
Brant Taylor, CFP, RFP, CLU, CEA, BBA
Senior Financial Planner, Assante Financial Management Ltd.
"Snap allows me to better serve my clients by allowing me to efficiently and cost-effectively deliver retirement income analysis. Thanks to Snap's streamlined data entry and practical report templates I can easily offer more planning to more clients."
Michael Berton, CFP, RFP, CLU, CHS
Senior Financial Planner, Assante Financial Management Ltd.