The Best Financial Planning Software for Small to Medium Advisory Teams & Independent Advisors
Look more professional, have better conversations & easily attract more referrals while growing your AUM.
Easy to use yet comprehensive financial planning software designed for Canadian advisors, planners, and wealth managers. Simplify your planning process, easily illustrate your value to clients, and grow your practice.

Request a Demo
As Seen On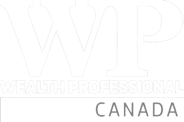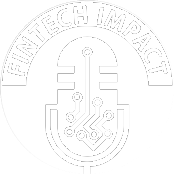 How Snap Projections Can Make a Difference
Time Consuming
Are you wasting time with Excel or cumbersome, hard to use financial planning software to produce financial plans that are never read?
Confused Clients
Are your clients confused by lengthy, complicated reports? Clients don't read complex 50+ page reports. Their eyes glaze over.
Engaged Prospects
Are you failing to engage prospects and receive valuable referrals from clients? Unengaged prospects means no AUM growth.
Save Hours Every Week
Create optimized financial plans and what-if scenarios quickly and efficiently. Reduce back-office time and save 5-10 hours per plan.
Increase Client Engagement
Use interactive presentations and easily present client projections to balance the level of detail so clients are engaged but not overwhelmed.
Grow Your AUM
Effortlessly generate high quality referrals from friends & family. Convert more prospects to clients and grow your practice.
Here's What Our Users Are Saying About Snap Projections
"I really like Snap Projections. It's very easy to work with yet provides sufficiently detailed analysis for my clients. My clients find it intuitive and easy to understand, and can quickly determine if they are on track or if adjustments need to be made. Their team is very responsive and great to work with."
Brant Taylor, CFP, RFP, CLU, CEA, BBA
Senior Financial Planner, Assante Financial Management Ltd.
"Snap allows me to better serve my clients by allowing me to efficiently and cost-effectively deliver retirement income analysis. Thanks to Snap's streamlined data entry and practical report templates I can easily offer more planning to more clients."
Michael Berton, CFP, RFP, CLU, CHS
Senior Financial Planner, Assante Financial Management Ltd.